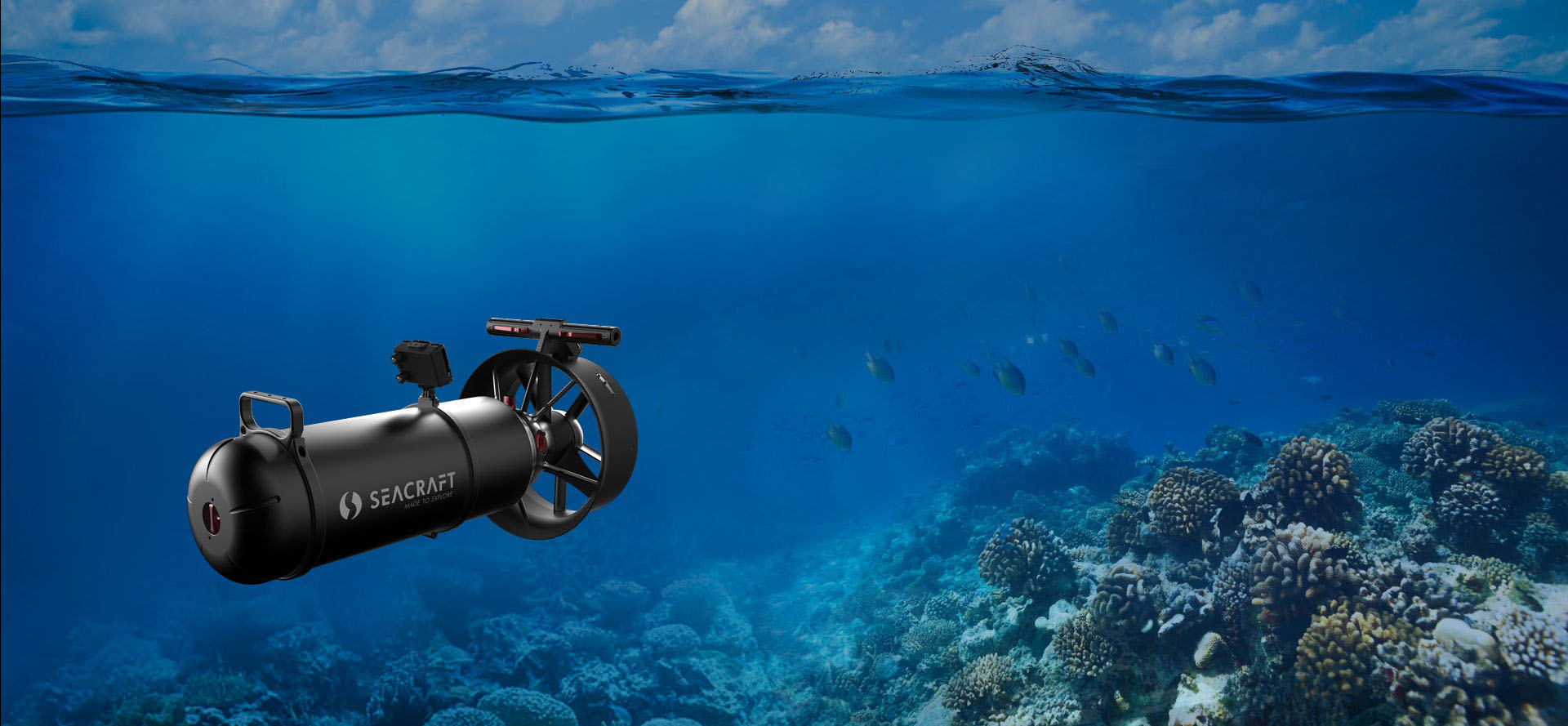 SeaCraft DPV
North America
Advanced Diver propulsion vehicle
Discover SeaCraft
The Seacraft Diver Propulsion Vehicle, uses modern technological solutions and the best construction materials to appeal to the most demanding divers. The Seacraft is lightweight (16 kg with battery) and uses a wet running external motor for superior performance. Seacraft uses a high-performance drive unit that provides prolonged dive time at a high pulling force. The OLED graphics display computer provides constant monitoring of operating parameters. The diver can interface with the computer and change parameters while underwater and under way.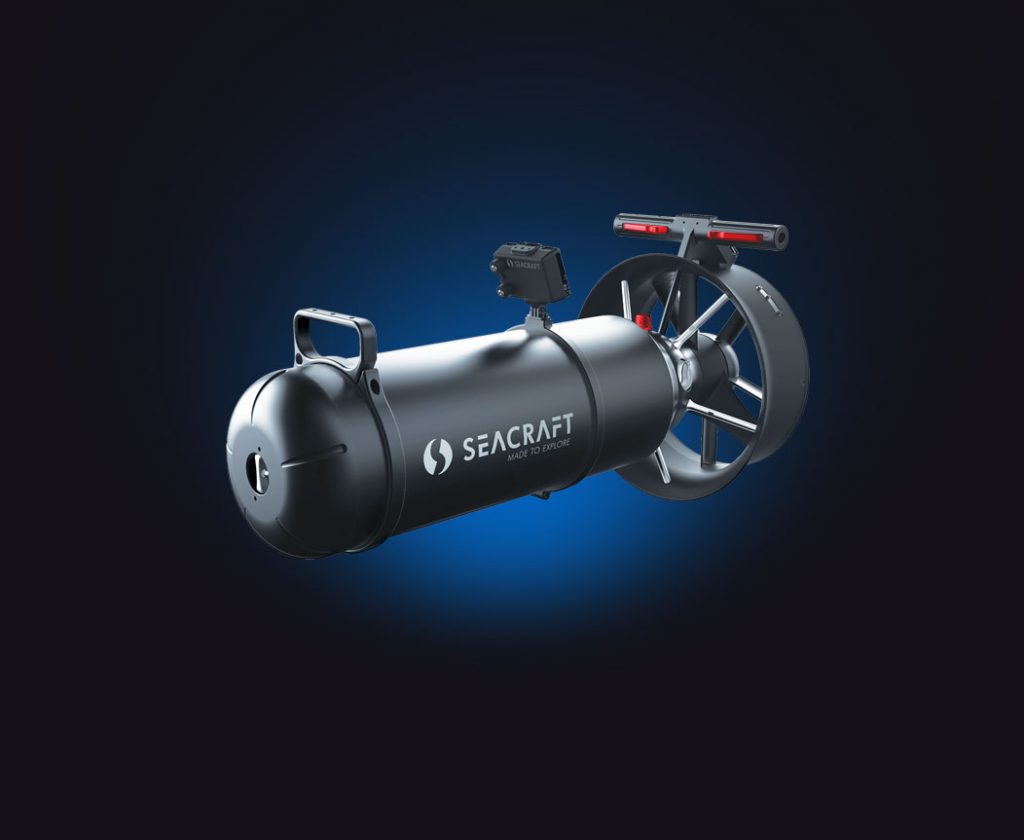 Your Reliable Diving Partner
SEACRAFT – MADE TO EXPLORE

About Seacraft
The innovative design of the SEACRAFT DPV ensures high levels of safety and comfort for all divers. The patented immersed magnetic propulsion motor is more durable than traditional solutions and effectively eliminates the risk of overheating and flooding of the DPV. The motor, combined with other elements of the drive unit, provide high efficiency, longer distances and dive times. The double-sided steering handle mounted on the DPV along with no torque design allows ergonomic single-handed or two-handed control and a wide range of smooth speed control. The on-board graphic display computer with multiple parameter configurations and Reverse gear available on select models, allows for comfortable and safe use by the most demanding divers, both recreational and technical. The DPV is also available in versions for military and rescue operations.
350 Minute Runtime
1.6 m/s Speed
2.5 Hour Charge Time
An Original Design
The Seacraft diver propulsion vehicle was designed with the technical/cave diver in mind.
Use a Seacraft one time and you will experience a DPV with all the problems solved.
No internal motor, therefore no drive shaft seal to leak, Seacraft uses a totally immersed magnetic drive motor.
An external charging port, so once trimmed the hull does not have to be opened for charging.
A dive console that provides full diver control and battery status, while diving.
Underwater Navigation, we have it, with the ENC 3 Navigation computer, navigate to a specific point and return with the push of button. Bottom timer included. No more speeding into the murk without navigation. Watch your breathing rate go down.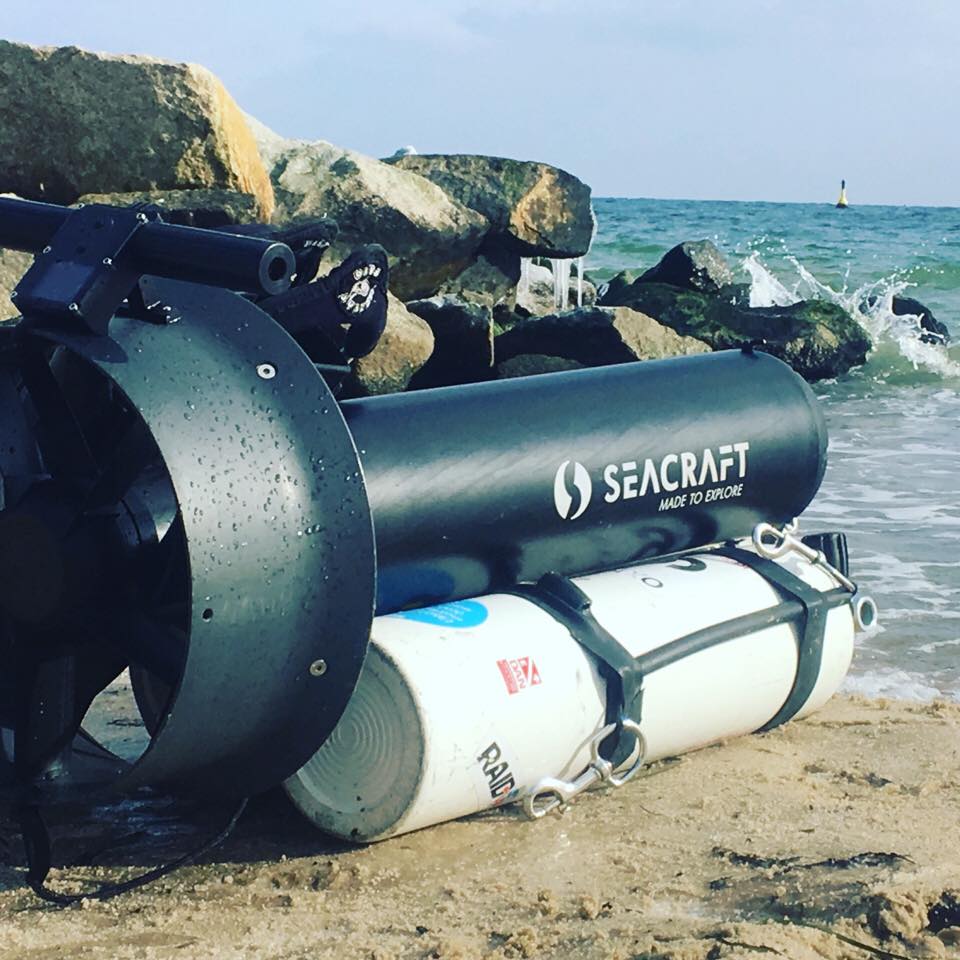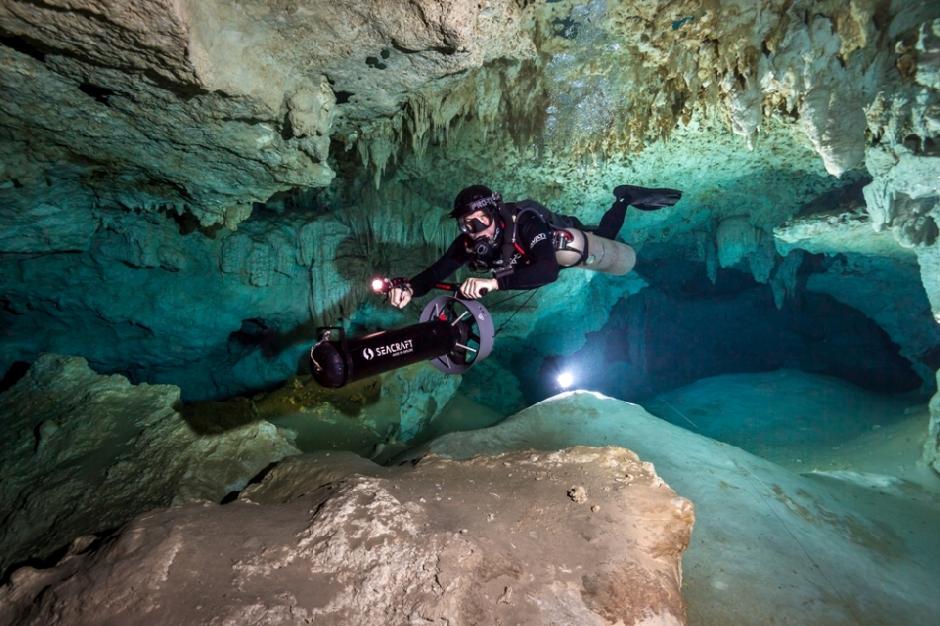 Powerful, Dependable and Quiet
Seacraft holds the world record for the deepest dive using a DPV, to a depth of 316 meters of fresh water (1038 feet) in Lake Garda, Italy in October 2018.
Longest dive in open water, Guiness book of world records, 450 Km in 30 days.
If sneaking up on tropical fish is your passion, then the Seacraft will be the quiet way to your favorite reef. No high pitch engine noise. Passing through a wreck or cave without the noisy distraction makes diving with a Seacraft DPV a real joy.
The Seacraft DPV is the quiet choice for military-grade underwater mobility as well, with reduced diver effort and increased range and speed while conducting amphibious operations.
Nuno Gomes and Seacraft Ghost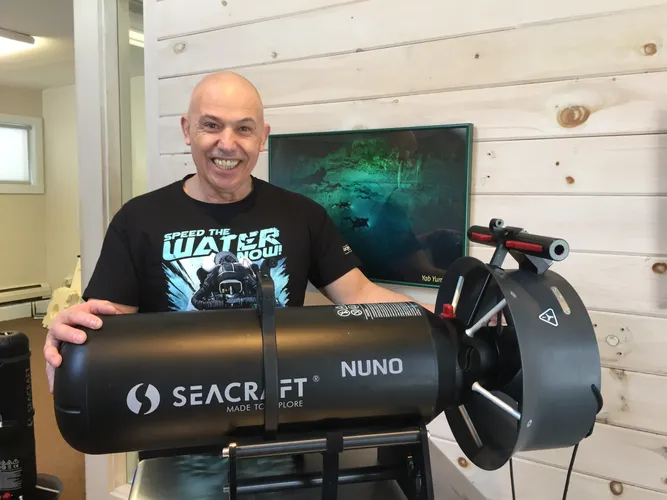 World Record holder for the deepest open circuit Scuba dive in the Red Sea and the Deepest Cave dive chose Seacraft for his exploration DPV
Extreme Power
Comfortable and Intuitive Operation
Proven Seacraft DPV construction was enhanced by features and solutions crucial to gain an advantage in modern warfare.
LIGHT, FAST, SIMPLE
We worked together with the best special forces operators in the world to develop simple service protocols and long no-maintenance intervals to minimize required training and operational costs.
SILENT AND COVERT
Elimination of transmission systems, immersed magnetic drive motor, and BLAC engine steering greatly minimize electromagnetic noise. The Seacraft engine produces virtually no sound underwater.
Contact Us
DPV-Tech, Inc.
2535 Airport Road, Warren, Vermont 05674, United States
(802) 793-3300
Hours
9:00 AM – 5:00 PM
Monday to Friday
CLOSED – Weekends